Year 4 Elm
Class Teacher: Mrs L Turner
Classroom Support: Mrs R Eagle and Mrs F Wilson
Pictures from the Year 4 trip to the Yorkshire Wildlife Park
World Book Day
On Friday 9th March we celebrated World Book Day. We came dressed up as jungle creatures to tie in with our topic. During the day, we completed lots of fun reading based activities. We completed a reading 'scavenger hunt' and Mrs Tretton came to read us a story.
Forest School
This morning (Friday 9th March), we had our first Forest School session with Mrs Fraser-Rees. We had a great time down in the woods playing games and building dens. It was a really good chance for us to practise working together as a team and luckily, the weather stayed dry! Below are some photos from this session.
Rewind To Christmas Trip
On Thursday 7th December we went on a trip to the Shared Church in Keighley. We had a fantastic time completing a range of Christmas themed activities. Adele and her team had organised lots for us to do and see. We received our own booklets of activities and even got to make a candle jar! We all had lots of fun and made new friends from other Keighley schools.
This terms topic in year 4 has been the Romans and we have learned lots already. We really enjoyed reading the Diary of Dorkius Maximus and we are now reading The Thieves of Ostia.
As part our Worldwide Learning, we discovered a Roman artefact on our school grounds. We have written a newspaper report about the exciting discovery using all our English skills.
In Maths we have improved our understanding of place value, addition and subtraction. We will soon be moving on to developing our multiplication and division skills.
We loved performing the harvest festival before half term - thank you to all the adults who came and supported the children.
We have learned lots about electricity in Science this half term. Here are some pictures of us investigating and building circuits.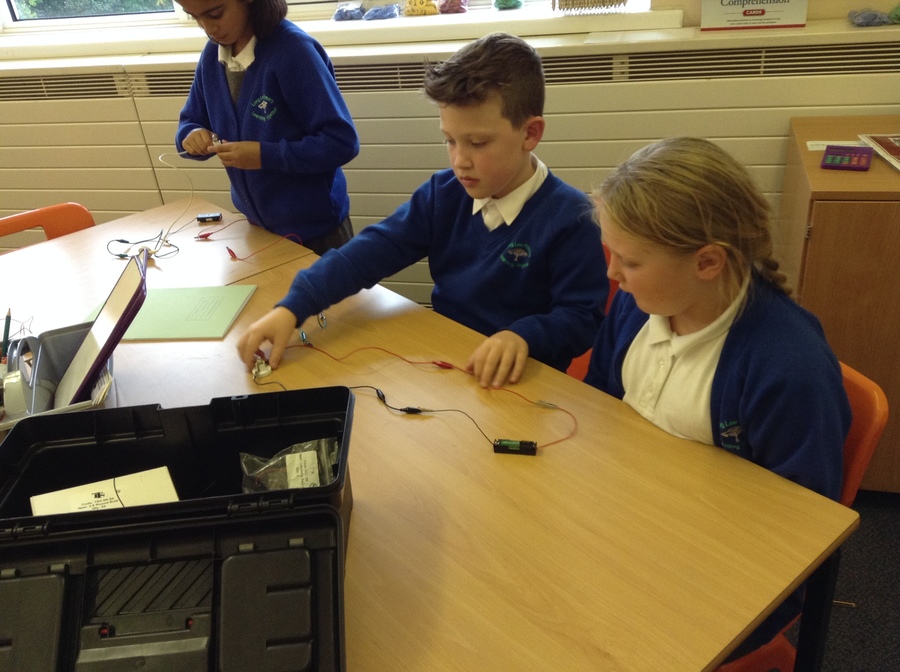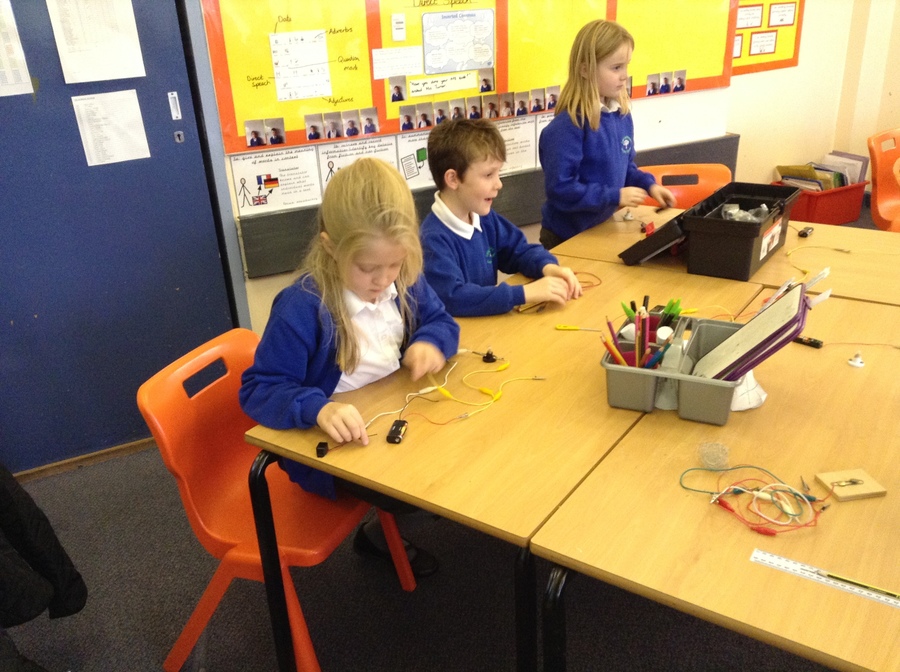 In Year 4 we go swimming on a Monday. Please make sure your child has the correct kit in school on this day. Our PE lesson is on a Tuesday. Please make sure the correct kit is also in school on this day.
These are the common exception words for our current year group. Please be aware that some children may be working on a different set of spellings as that is more appropriate.