School Council
The 2017 School Councillors.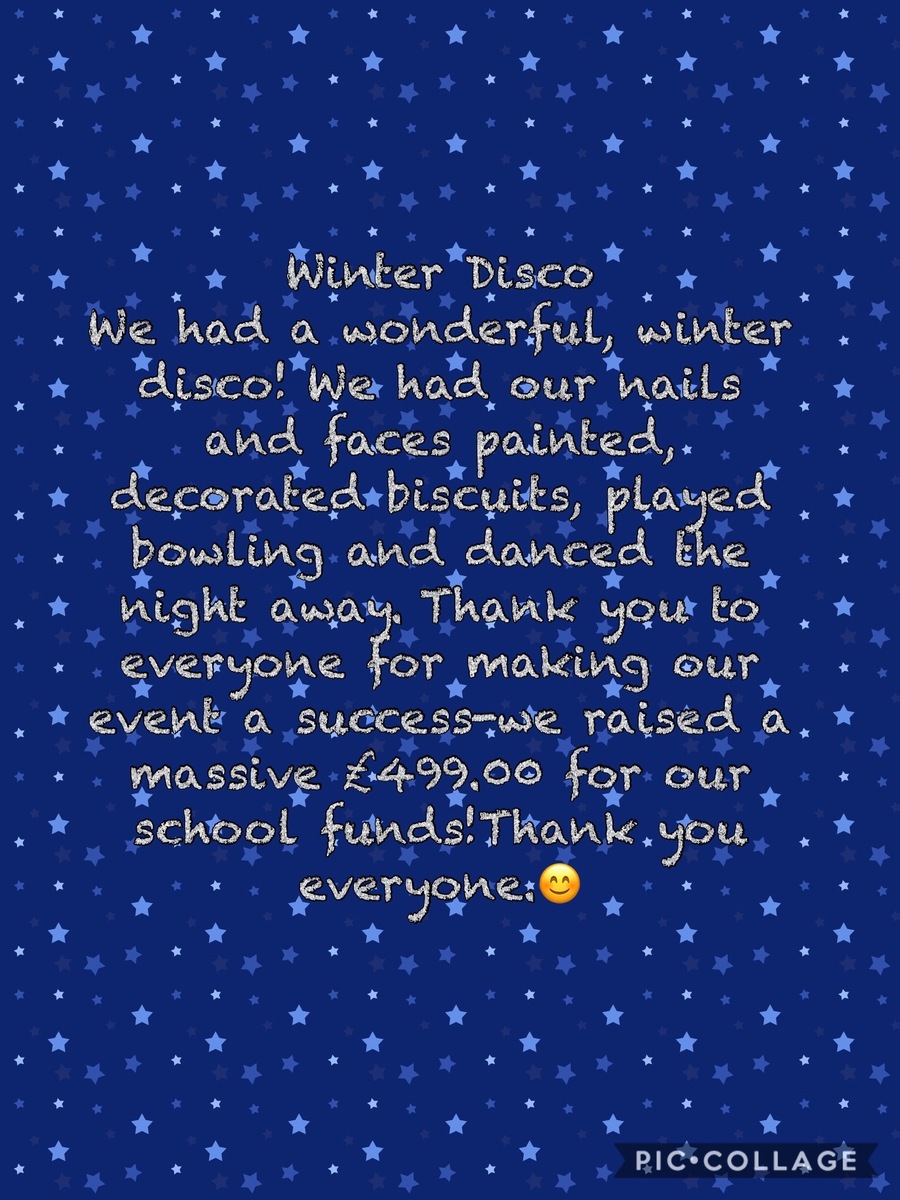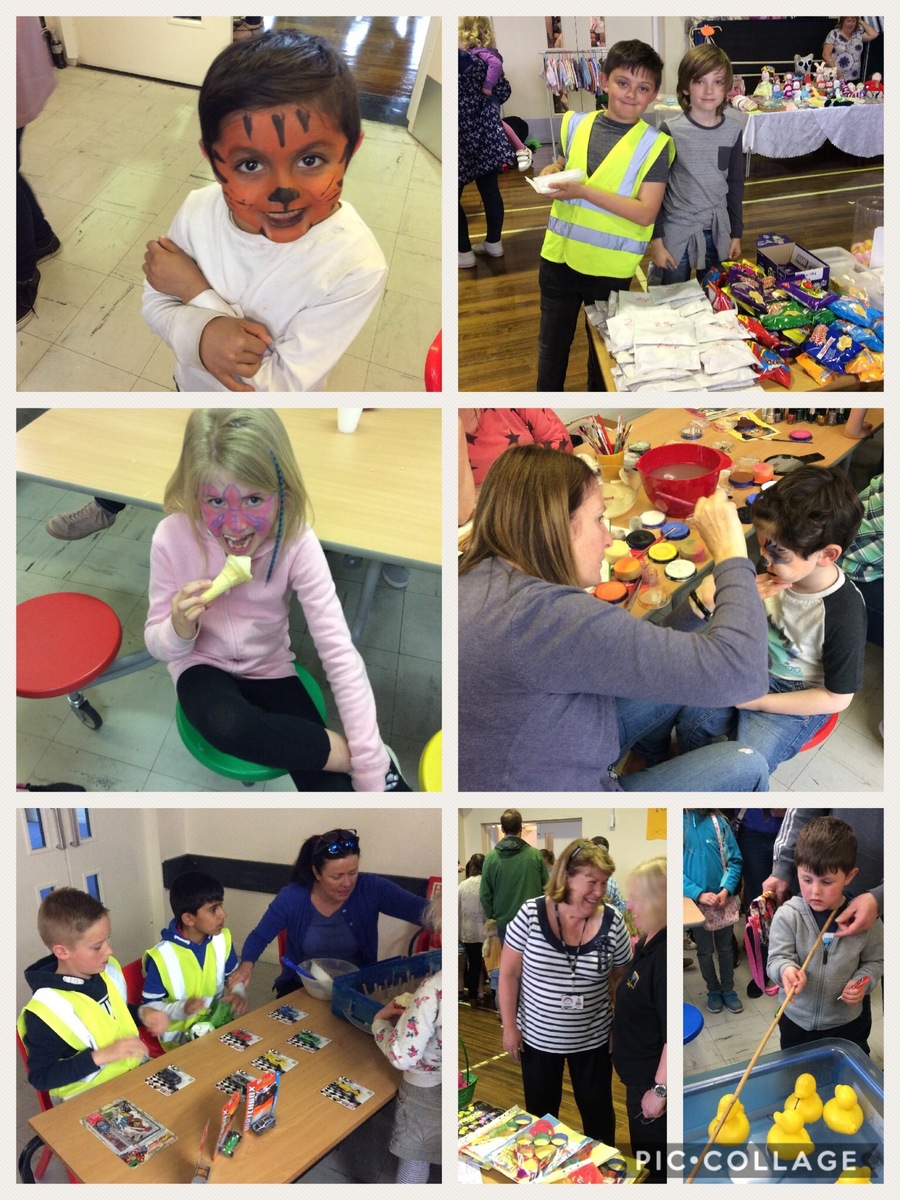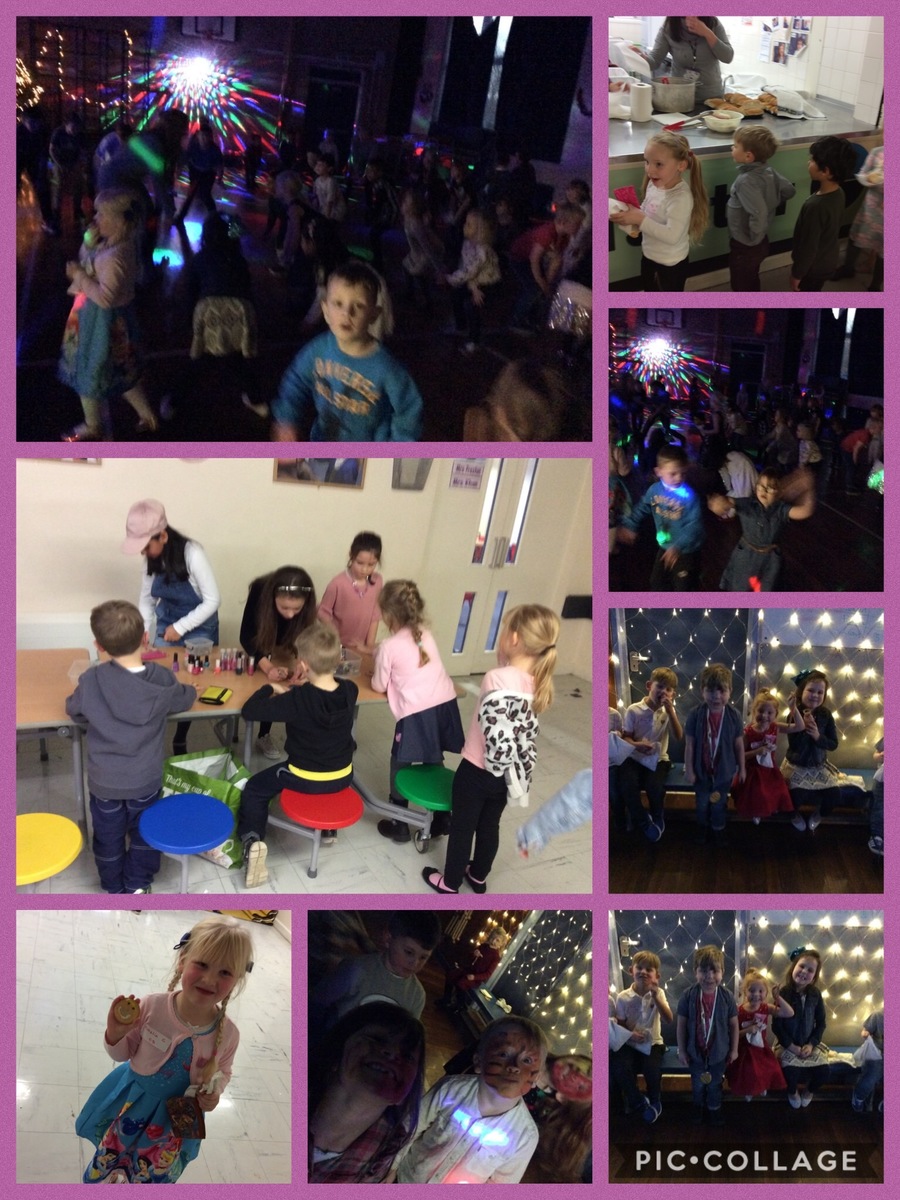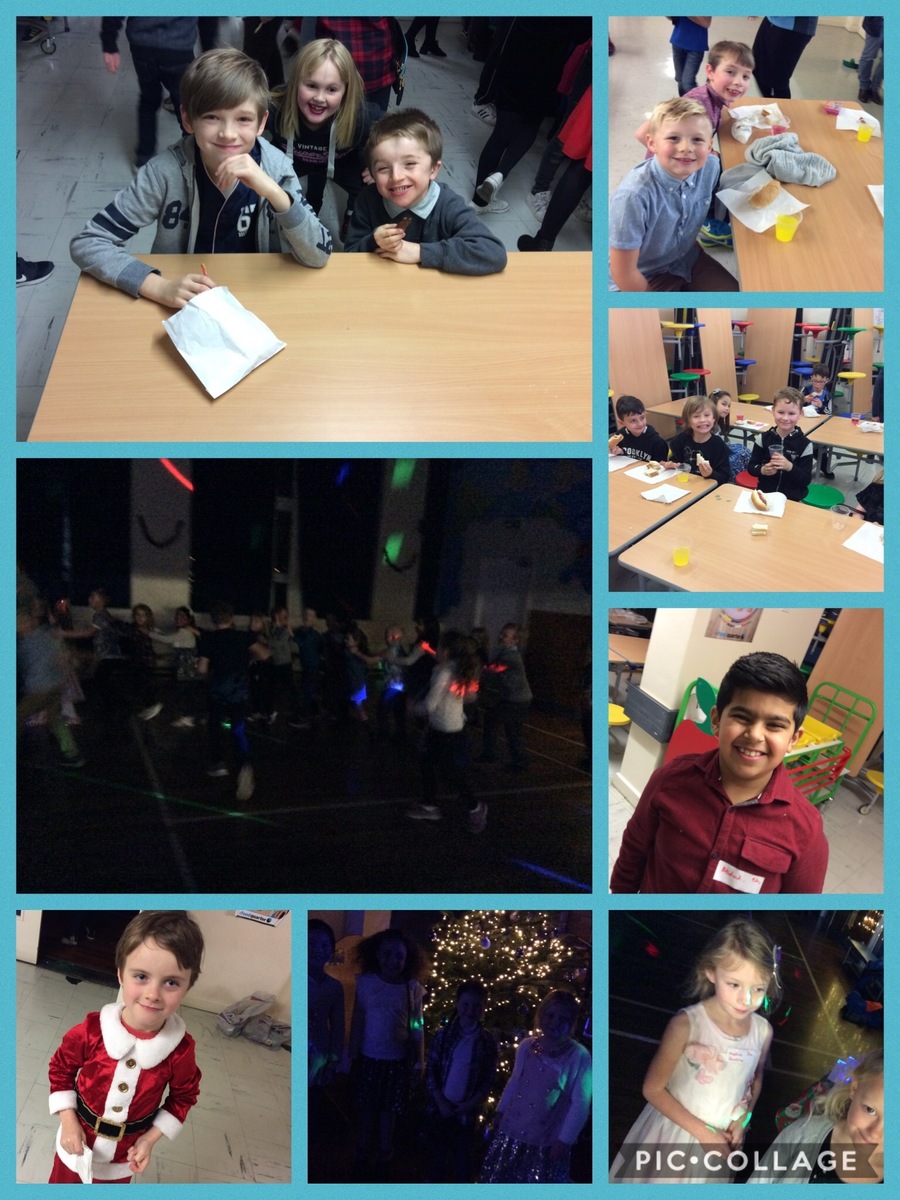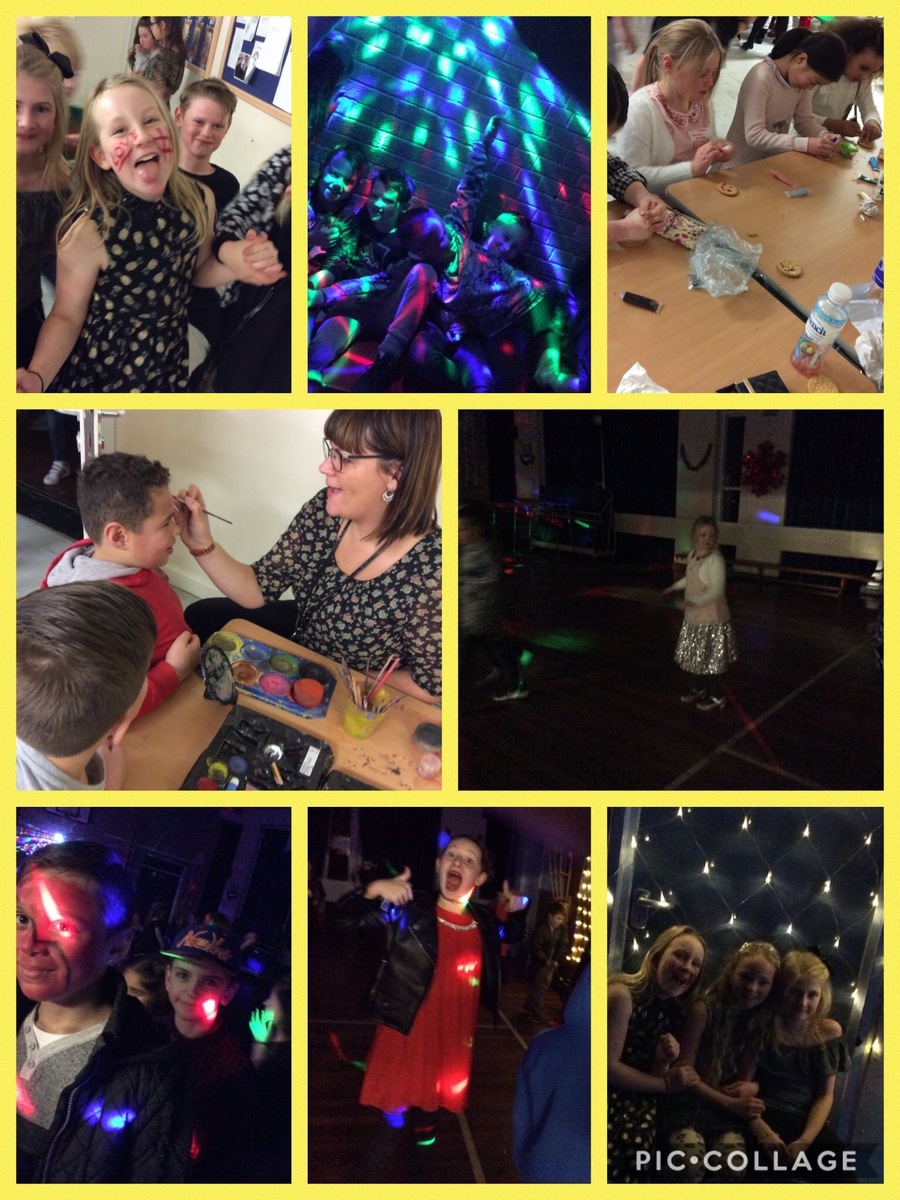 Children in Need - November 2017
We had an absolutely fantastic day fundraising for Children in Need. We sold cakes, buns and biscuits, children could win a prize on the tombola or get their nails or faces painted, or decorate a biscuit, buy a toy or book and try and win a prize through scoring a goal on the penalty shoot out, or shooting a hoop, throwing the bean bag in the bucket, guessing the teddies name, or the number of sweets in a jar. We as School Council had a great day organising and running the stalls and games. We set out to try and increase the amount we raised from £800 last year to £1000 this year- and we are absolutely thrilled to say we did it! We raised £1001.51! We are so grateful for everybody's kind and generous donations, and for their hard work to make the day a success. Thank you everyone, we really have helped a good cause.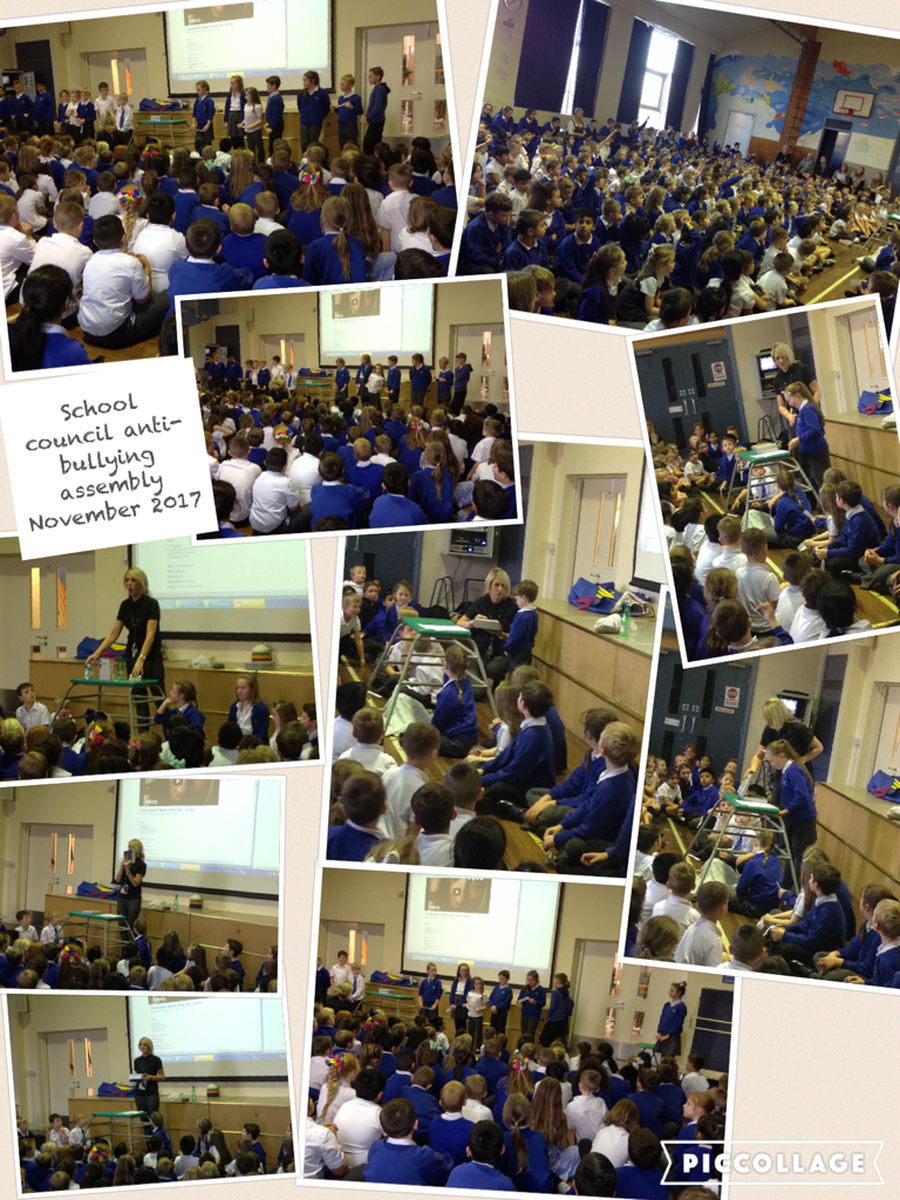 As part of Anti-Bullying week we took part in an assembly with Mrs Emsley. At the beginning of the assembly she asked some of us to look in her special box and tell the rest of the children in the hall, if what we saw was special and unique. We all looked in and said it was - there would be nothing in the world, exactly the same. Lots of children when Mrs Emsley asked them what they thought was in the box, answered 'a gem' or 'a piece of jewellery' but it wasn't- in the box was...a mirror! When we looked in Mrs Emsley's special box, we saw our own reflection! It helped us to remember the message of Anti-Bullying Week - 'All different, all equal' - we are all different and unique, there is nobody in the world exactly the same as us, but our differences make us ALL special and equal - no one should be judged or treated differently for their differences.
We also joined in the assembly and reminded the rest of school, why people may bully others and what a person should do if they feel they are being bullied - TELL SOMEONE! :)
We are having great fun, playing with the new equipment at lunch and play times.
Mrs Farrar came to our meeting today. She has asked us to write 4/5 lunch and playtime school rules - they cannot start with 'Do not'!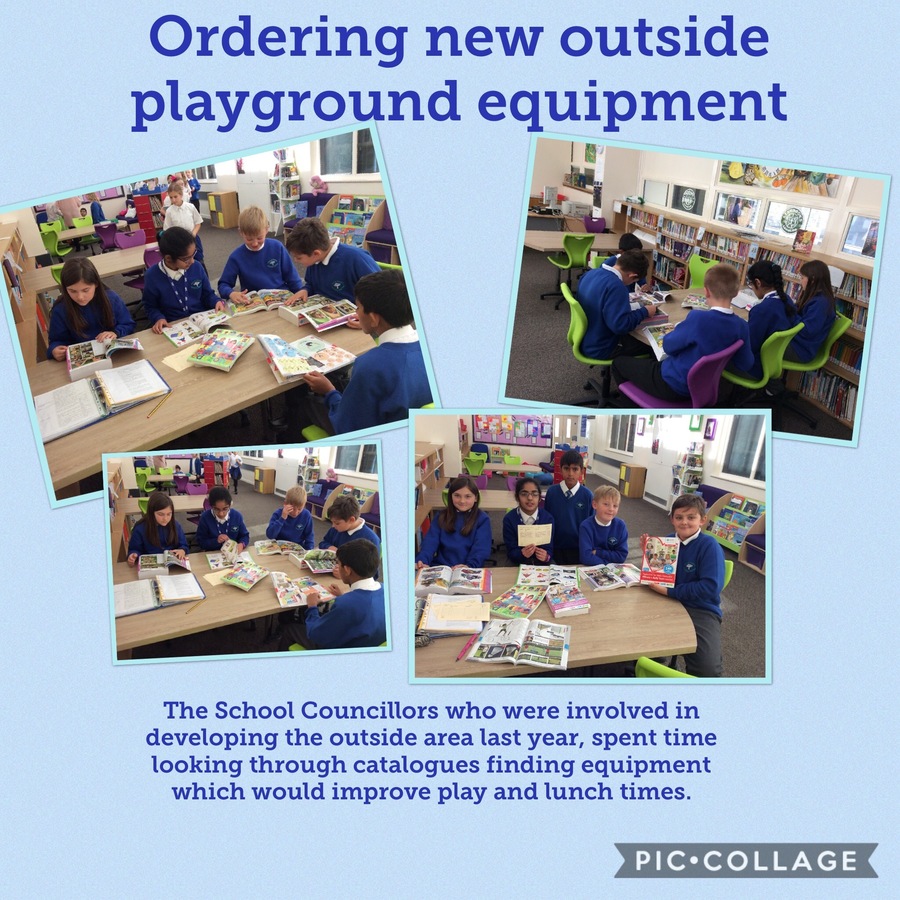 Below is a picture of the winning diary design cover! We all love our new diaries. :)
On Thursday 6th July we judged the diary cover competition. We were overwhelmed by the number of entries and how detailed and professional the designs were. Below are some of the designs that made it into the final selection-it was such a hard job to choose one winner. Watch this space to find out which design won!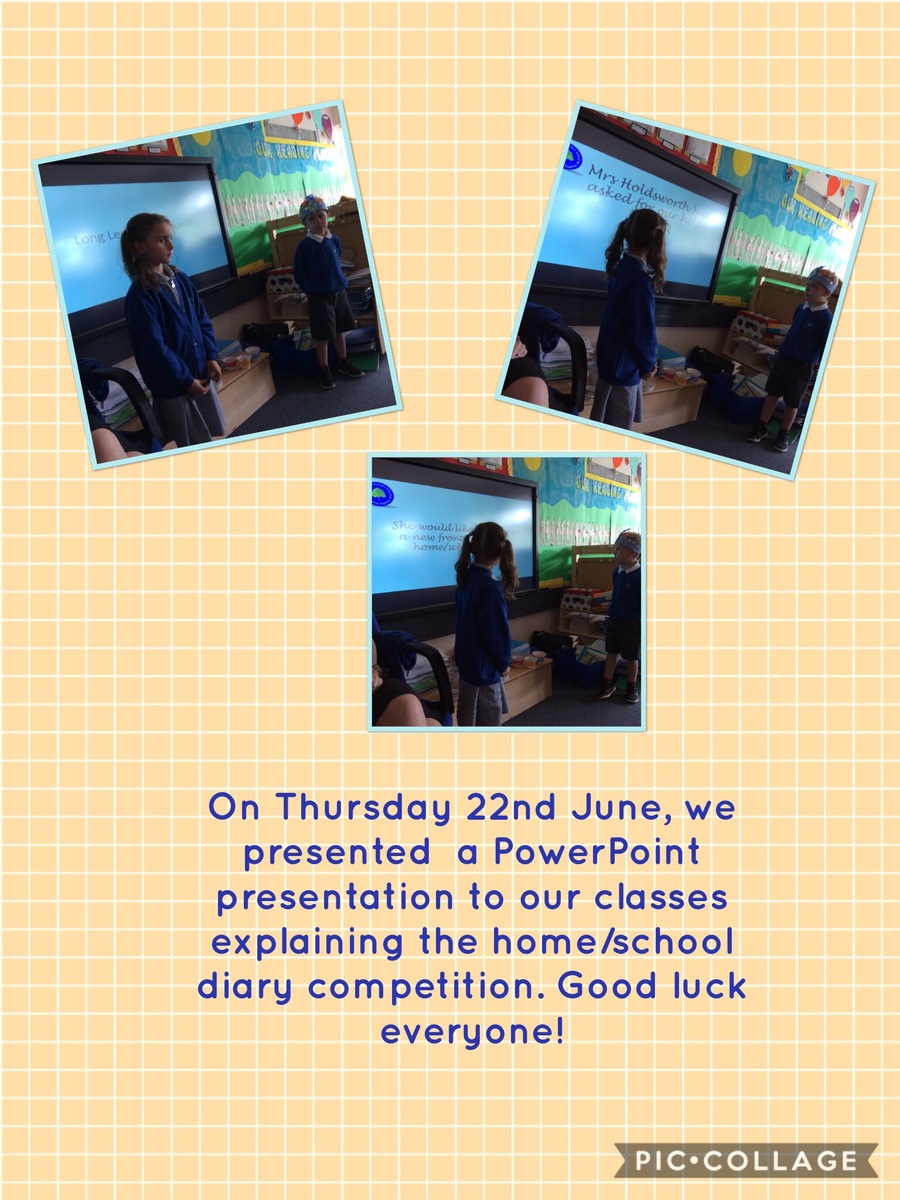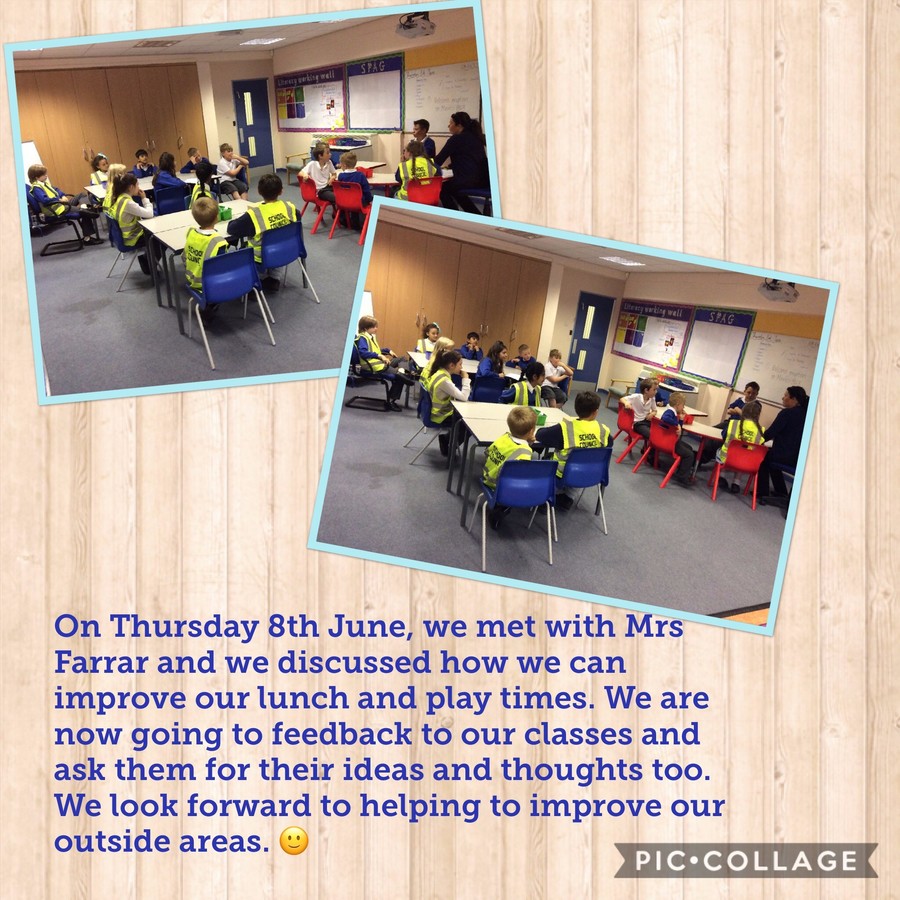 On Thursday 18th May School Council helped at the Spring Fair. The event was a great success both children and adults really enjoyed it. A big thank you to Mrs Lotze for organising the super event and from the School Council to everybody that came - watch this space to find out how much money we raised!
Today we received our 'high vis jackets'. We are really excited about wearing them in the playground at break and lunch times. We hope by wearing them, we can help anyone that needs it or other children can approach us, with ideas or questions they have about our school.
Today at our School Council meeting, Miss Consterdine received a very special letter. She has put a picture of it below, she is going to speak to Mrs Holdsworth and see when we could have another 'spectacular disco' :) .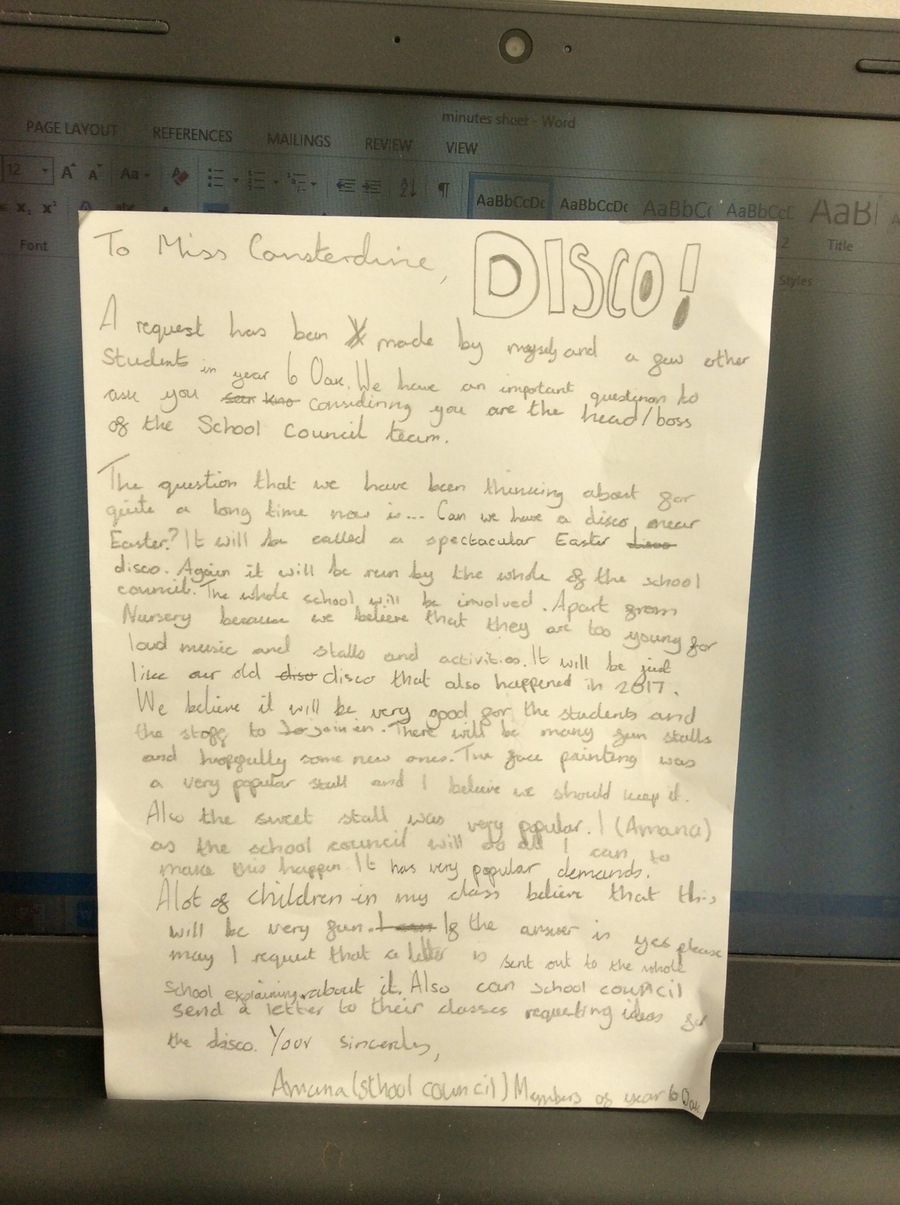 Today we received our special School Council badges. We were all very excited and will wear them with pride, happy to be representing our classes and being the student voice for our school.
Thursday 2nd March was World Book Day. We came to school dressed as a character from a book-we had a great day! The day started with a whole school assembly, where Mrs Hall explained why we were celebrating world book day and Mrs Farrah read 'Hairy McClary' she read using different voices, it made everyone laugh.
We also had to suddenly 'drop everything and read!' through out the day and a different teacher came in and read us a story. In the afternoon we decorated our classroom doors in the theme of a book.
On Friday, we were asked as the School Council to judge which door we thought was decorated the best. We found it was a very difficult decision, as all the classes had put so much effort and hard work into their design. We voted at the end of the day, and our decision will be revealed on Monday! Below is a slideshow of the doors, we hope you enjoy looking at them, as much as we did. :)
Our Valentine's theme disco, was a huge success! All the children and staff, had a fantastic time. Thank you to everyone, all the teachers and children, who helped to make it such a successful event. Below are some photographs taken from the disco.
At the moment we are researching, what equipment the children in our school would like in our playground. So far, ideas have included: a friendship area, benches, prams, balls, swings and slides and lots more! We are meeting with Mrs Vinnicombe soon, to discuss our ideas and see which ones will be allowed in our playground. :)